Shoe Review
One thing I noticed about running is that the shoes I don't run in are as important as the shoes I do run in. Over the years it's been a struggle to find a good shoe that I can switch back into after a lunch run and keep my feet happy. Since shoes aren't cheap, I thought I'd give my thoughts and recommendations. I'll start with these:
Keens are famous for they're outstanding sports sandals. In the summer, I love putting those suckers on after a run - but buying a pair of Keen shoes didn't seem to be a good match for work. The soles of the shoes are much less comfortable than the soles for the sandals. The toe box still has that nice wide feel - but the overall
comfort I found dis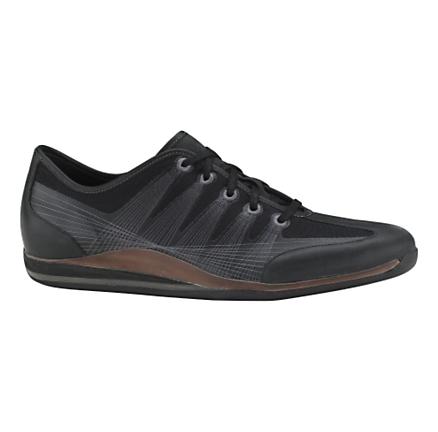 appointing. Two stars.
Next up were Cole and Haans. These are famous for having the Nike air soles - and they looked promising, so about a year ago, I ordered a pair. They looked as funny as the picture, but I gave them a try anyway. The soles were indeed comfortable - but the shoe was narrowest shoe I'd ever worn. They didn't hold up well either. Not a killer - but not great. Two stars.
Finally, I read about these at the geekdad website. I've had them for a about a month. They're from Kur
u and I've loved them. They fit great. They're comfortable. The sole seems to give support - and they feel great even after long runs (10-20 miles). The only downside is the looks - but they do have other styles. Five stars.
Labels: shoes